Denver DI is an international educational program that emphasizes creativity, teamwork and problem solving. Teams of students select open-ended, multi-disciplinary challenges and present their team created solutions at tournaments. Each of the six competitive team challenges has a different educational and creative focus: technical/mechanical design, scientific exploration/theatre arts, theatre/literature/fine arts, improvisation, structural/architectural design, and community service. There is also a non-competitive challenge designed for students in second grade and younger that introduces those students to teamwork and creative thinking. Team members learn to think on their feet, work together and devise original solutions that satisfy the requirements of the Challenges.
PRE-SCHOOL through 12th GRADE
Program membership fee applies
Tournament registration fees apply for State and Global Finals (none for Denver Tournament)
Teams purchase memberships between August and January and work on their solutions between then and the Denver Tournament. Teams typically spend two to four months preparing their solutions.
Each team must have at least one Team Manager 18 years of age or older. This manager is required to do a volunteer background check through DPS. Training is provided. Parents and teachers make excellent team managers.
Denver Tournament: March

Colorado Tournament (qualifying teams from DPS): April

Global Finals (qualifying teams from Colorado): May

Colorado Destination Imagination: 720-542-3637 http://www.dicolorado.org/
Destination Imagination, Inc.:

http://www.destinationimagination.org/
Powered by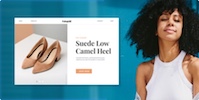 Create your own unique website with customizable templates.