Two competition programs that provide students with the opportunity to expand their math skills by exploring beyond what is being taught in the classroom. Students strengthen their strategic problem-solving skills and sharpen their analytic abilities.
Mathletics
was created by DPS to prepare students for the
National Mathcounts competition
and is available only to students in DPS schools and charters. Schools from around the country participate in
Mathcounts
. Schools are not required to participate in both competitions, although they are strongly encouraged to do so.
GRADES 6-8
Students are coached by teachers and/or parents
Registration fee for the District Competition only (minimal)
REGISTRATION DEADLINE: October 16, 2015
First Cluster: Done IN SCHOOL - as many teams can compete as the school wants to allow
Small Group Cluster Competitions: Wednesday, December 9th, 2015.
District Competition: TBA
Registration fee applies
REGISTRATION DEADLINES: Early Bird postmarked by November 14, 2014; Regular postmarked by December 12, 2014; Late postmarked after December 12, 2014.
Metro Competition: Saturday in early February, 2015
Colorado Competition (qualifying students from the Metro Denver Competition): Saturday in early March, 2015.
National Competition (qualifying students from Colorado Competition).
Additional information: Noelle Cochran, noel.cochran@urs.com
Powered by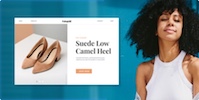 Create your own unique website with customizable templates.