A highly regarded national academic program and competition that offers students an exciting opportunity to engage in in-depth study about historical issues, ideas, people, and events. Students choose historical topics related to the annual theme and conduct extensive primary and secondary research through libraries, archives, museums, oral history interviews and historic sites. After analyzing and interpreting their sources and drawing conclusions about their topics' significance in history, students present their work in original papers, websites, exhibits, performances and documentaries. These products are entered into competitions in the spring at local, state and national levels where they are evaluated by professional historians and educators. The program culminates in the Kenneth E. Behring National Contest held at the University of Maryland at College Park.
GRADES 6-12
Registration fees apply for each level of competition (DPS competition fee is minimal)
Students may begin their research and entry development the end of June. Many start at the beginning of the school year. Others start later in the school year.
The 2015-2016 theme is Exploration, Encounter, Exchange

in History
Powered by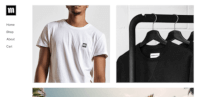 Create your own unique website with customizable templates.